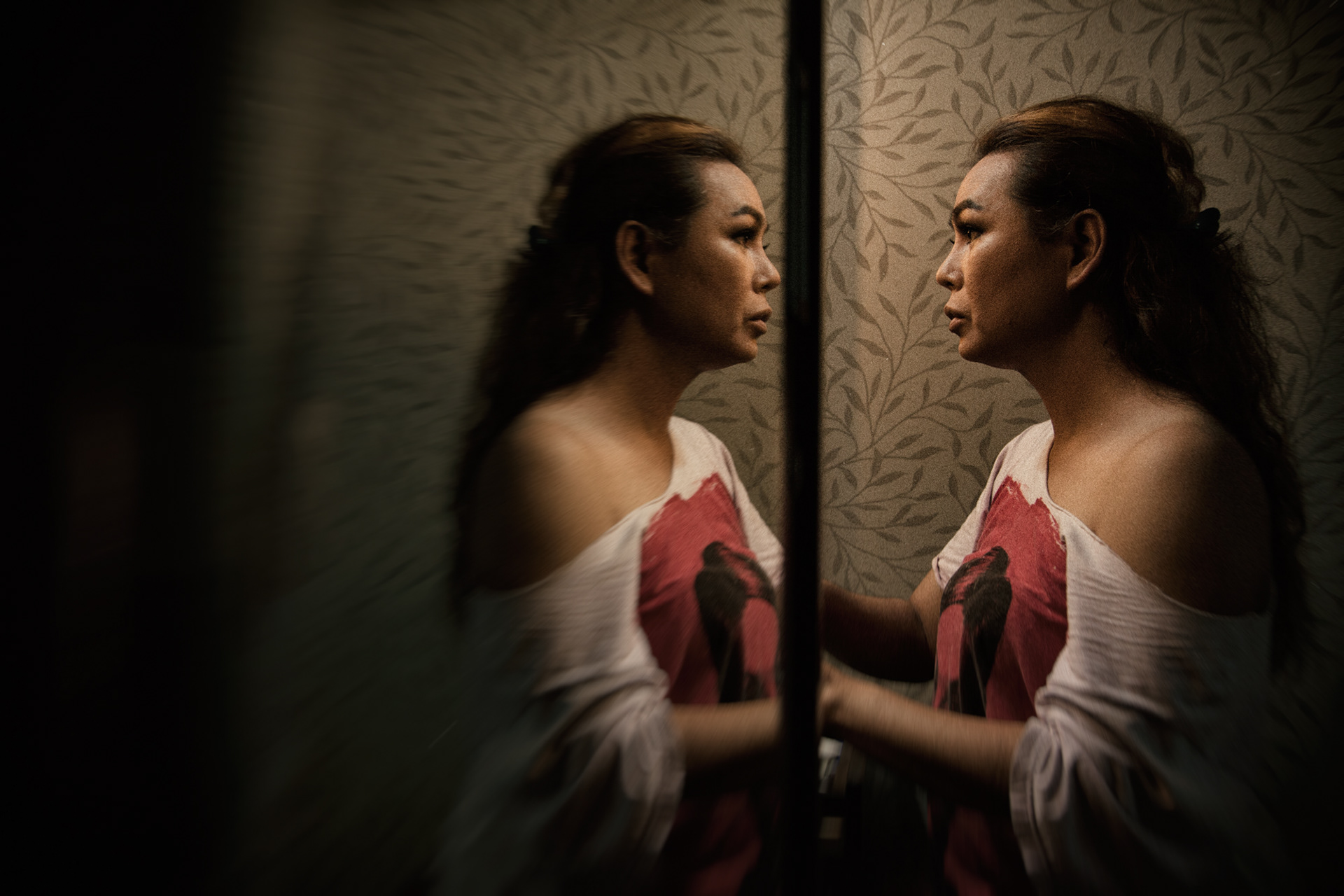 The term is a contraction of two Indonesian words: "wanita" ("woman") and "pria" ("man"). The waria community is very diverse and includes everything from individuals who continue to identify as male but occasionally wear makeup and women's clothing, to others who identify so closely as a female that they are able to pass as a biological woman in their everyday lives.
At first sight, warias seem to live openly in Indonesia and furthermore, they are widely accepted in the entertainment industry. However, the mainstream media overlook their real situation and tend to portray them as buffoons or sexual deviants. In the real world most, families seldom celebrate the coming out of a waria and they often lack support, which leads them to prostitution and violence at the hands of both clients and police. And given that it is not legally possible to alter one's gender in Indonesia, even for post-operative transexuals, looking like a woman doesn't mean they have a woman's freedom to choose their work. Such social prejudice and discrimination mean that warias often find themselves limited to the cosmetic and entertainment industries.
Although many warias pray in mosques and celebrate Ramadan with their communities, they also find themselves the target of Islamic extremists like the Islamic Defenders Front (FPI) who interrupted the renowned beauty contest Miss Waria Indonesia demanding the event be disbanded and forcing them to celebrate it in a secret location ever since.
Despite the huge challenges, the waria community is getting stronger and some unexpected sights are emerging, like the first Islamic school specifically for transgender people in Yogyakarta and Mami Yuli's home for elderly warias in the capital. Such advances are a testament to the courage of the transgender community, however the true courage of the transgender soul is found in the knowledge that to simply be oneself is to commit to a life touched by adversity.
"You must be strong to face your life as transgender here or anywhere else". Melinda's story is one of tragedy and triumph. She longs to find a meaningful relationship but said she must be realistic, as men only want to fulfil their fantasies. "They would never introduce me to their family". Life is tough for her, but she is proud of who she is.